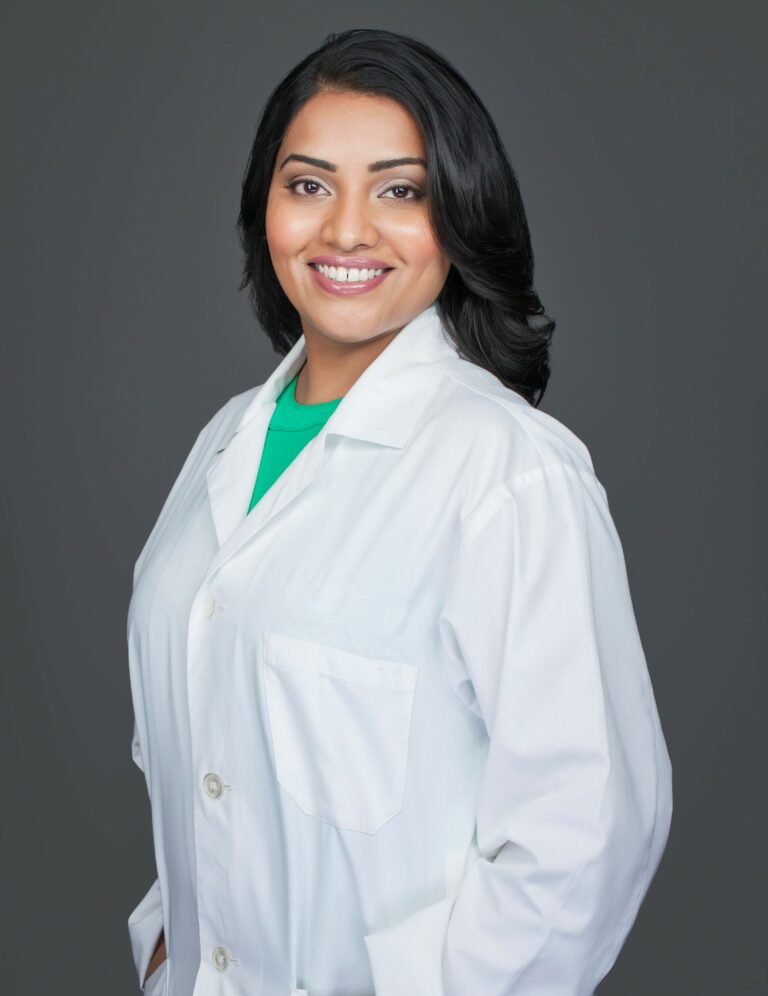 A Journey Towards a Zero Hunger World: Connecting Food, Technology, and Sustainability
From a young age, my passion for studying the intricate relationship between nature and technology has driven my journey. During my undergraduate studies, I had the incredible opportunity to participate and contribute to the "Consolidation of Food Security in South India" project, a collaborative endeavor between McGill University (Canada), Tamil Nadu Agricultural University (India), and the Canadian International Development Agency (CIDA). This international project allowed me to witness firsthand the transformative impact of food processing technologies on improving the lives of rural communities. Little did I know that this experience would mark the beginning of an exhilarating journey as a female food engineer, working alongside world-renowned experts.
My academic endeavors were further honored when I was awarded the Canadian Commonwealth Scholarship to pursue my Master's research at McGill University, followed by a Ph.D. in Bioresource Engineering. Throughout my studies, I received several prestigious fellowships and accolades, including the coveted Best Ph.D. Thesis Award from The Canadian Society for Bioengineers (CSBE). During my postdoctoral training at the University of Toronto, I undertook the management of three impactful salt fortification projects, supported by esteemed organizations such as the International Development Research Centre (IDRC), Saving Lives @Birth (SL@B), Grand Challenges Canada, and the Bill & Melinda Gates Foundation. These projects focused on Double Fortified Salt (DFS), enriching it with iron and iodine, to combat malnutrition among 60 million vulnerable individuals in India. The implementation of DFS in school lunches has significantly reduced iron-deficiency anemia rates among children, positively impacting their health and well-being.
In 2018, I joined the University of Missouri (MU) and established the Food Engineering and Sustainable Technologies (FEAST) Lab, laying the foundation for groundbreaking research in the field of Sustainable Food Systems Engineering. That same year, I was honored to be inducted into the Institute of Food Technologists (IFT) Emerging Leaders Network. I served as a liaison to IFT's Foundation Feeding Tomorrow and later joined the Global Leverage Task Force for IFT Feeding Tomorrow. These experiences have allowed me to contribute to the advancement of food science and technology on a global scale.
My research focus revolves around addressing the complex challenges of food and nutrition security, aligning with the United Nations Sustainable Development Goal (SDG 2 – Zero Hunger). In my role as FEAST Lab – PI, I spearheaded efforts to establish an innovative research program. It has been an exciting journey with students, colleagues, and collaborators at the FEAST Lab. In the year 2023, the FEAST Lab proudly extends its support to the International Year of Millets, joining forces in organizing the Millets Webinar Series (https://www.youtube.com/channel/UCzA1ISFBkrZdDS_3bEepn6Q)
The pursuit of food and nutrition security is a complex global challenge that demands the formation of partnerships and collaborations with individuals holding diverse perspectives. Throughout my journey, I have been incredibly fortunate to benefit from the wisdom of esteemed mentors, the support of inspiring colleagues, the dedication of passionate students, and invaluable experiential learning opportunities.
With vision and partnerships a zero hunger world – is within reach!
 – Kiruba Krishnaswamy
Chair Positions (Professional Societies & Conferences)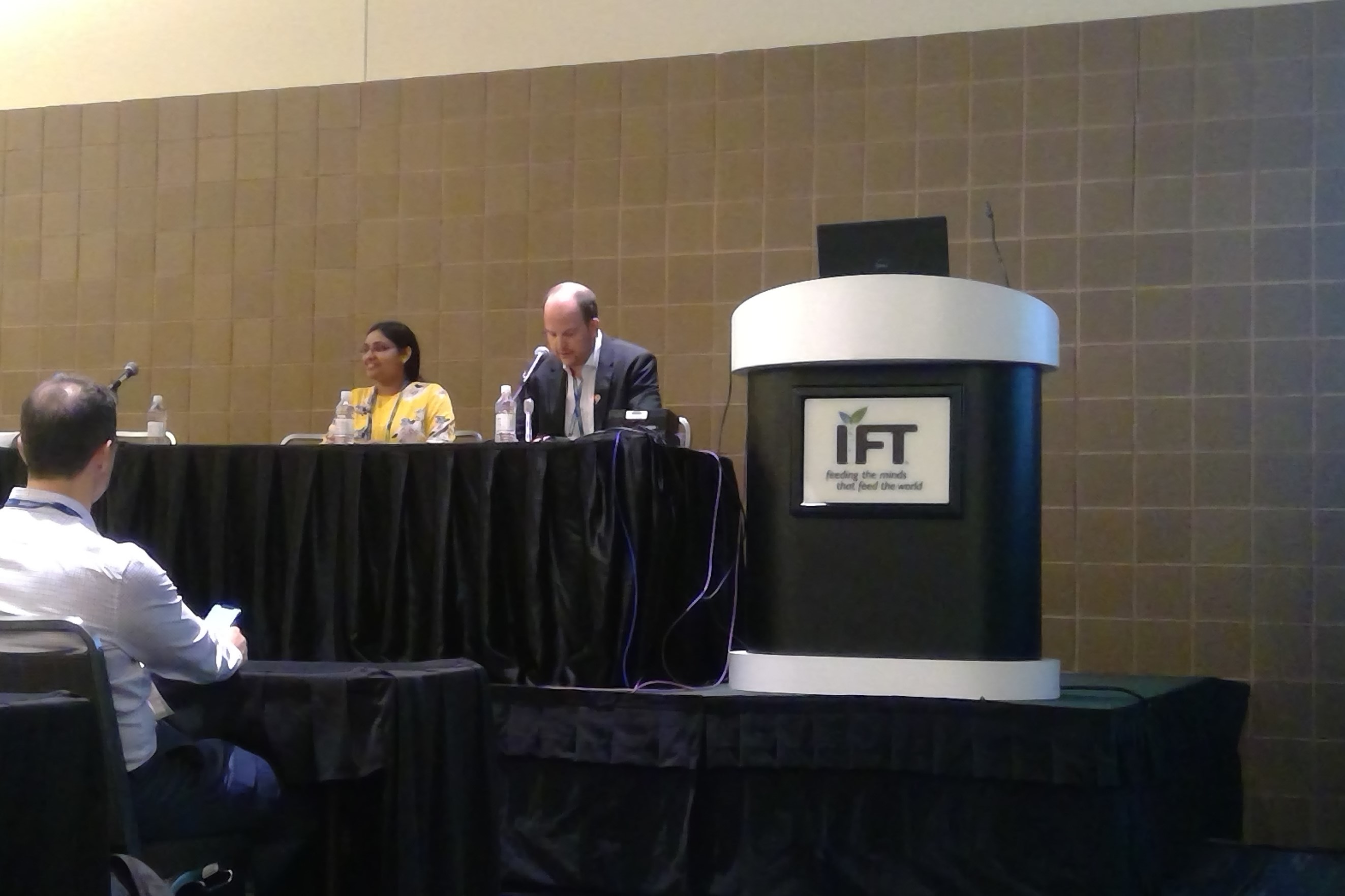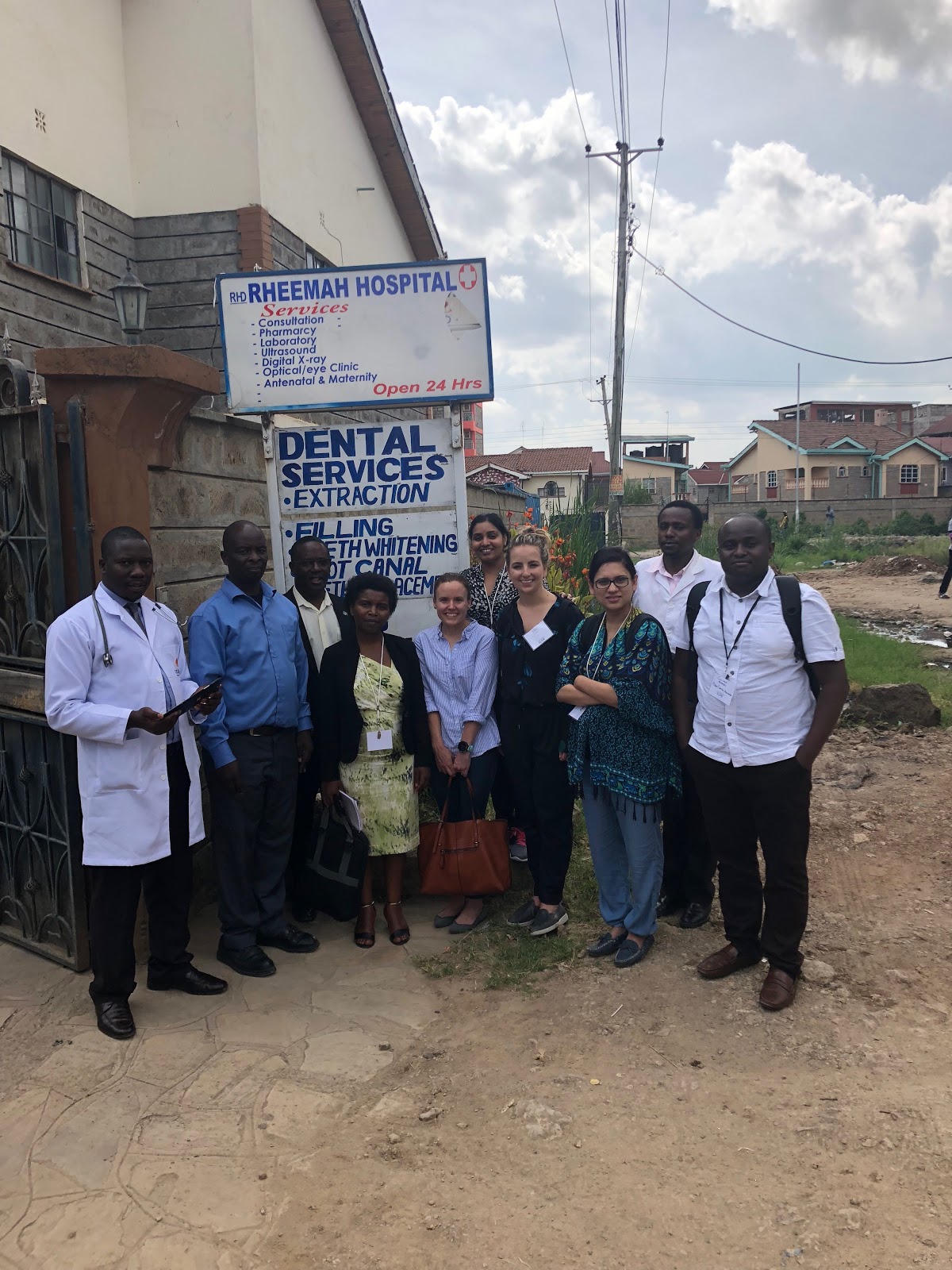 Saving Lives @ Birth - Accelerator Workshop (Invited) Nairobi, Kenya - 2018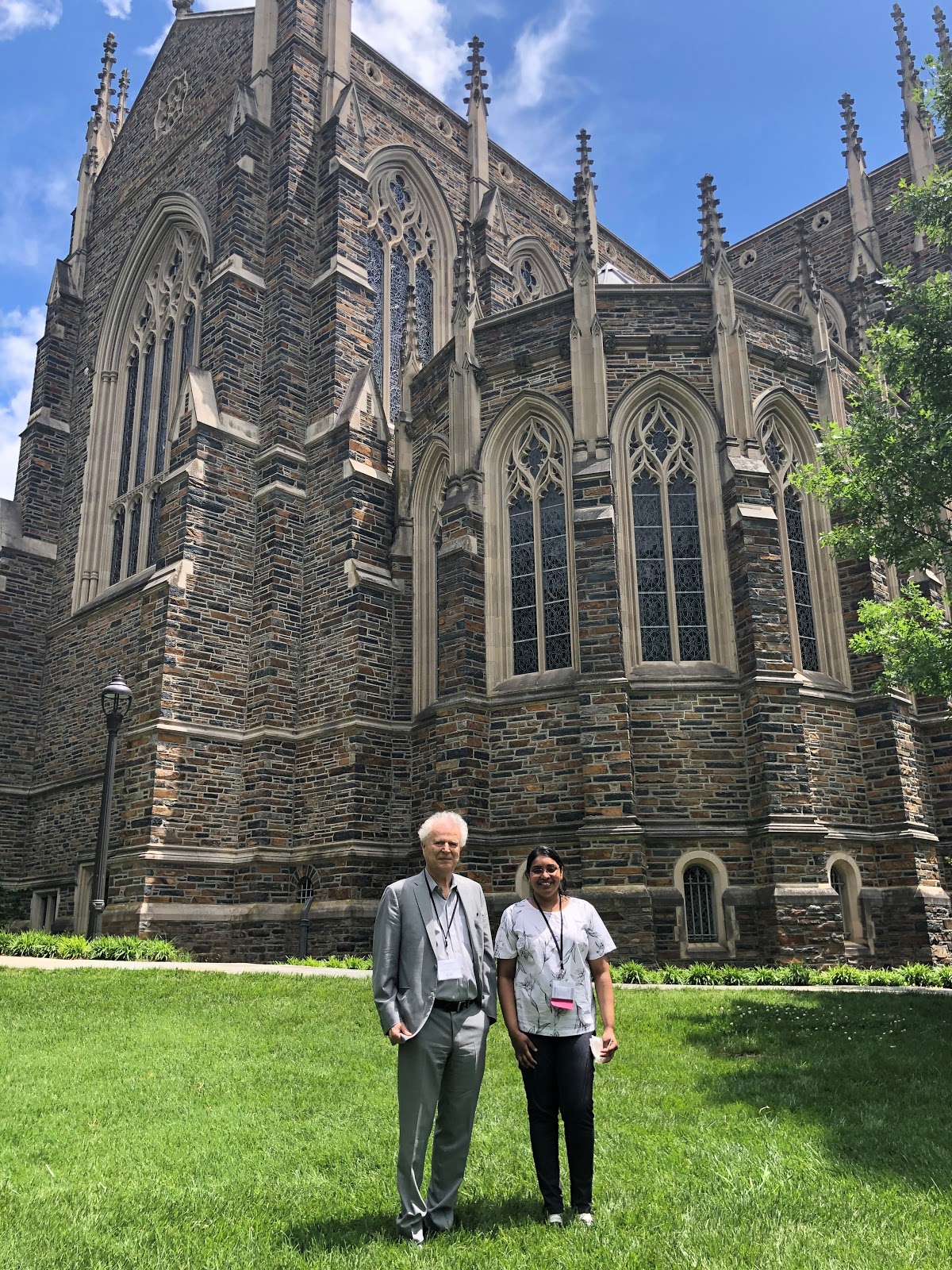 Saving Lives @ Birth - Accelerator Workshop (Invited) Duke University - 2019
Year

Invited Talk

2023

[I 1]Invited for oral presentation, session: The Role of Chemistry in Addressing Hunger and Food Security, paper title, "Circular food systems: Upcycling food industry waste for micronutrient recovery" at the ACS Fall 2023, San Francisco, CA, August 13-17, 2023.

[I 2] Invited plenary speaker (Plenary session: Food Security and Livelihood Protection) delivered a talk "Beyond Hunger: A Futuristic Vision for Global Food and Nutrition Security" at the C20 Sustainable and Resilient Communities Conclave (Supporting G20 – premier forum for international economic cooperation), Gangtok, Sikkim, India. April 29-30, 2023.

[I 3] Invited panel moderator, New Technologies in Ag and Food Supply Chains at Convergence 2023, University of Missouri, St.
Louis, April 25, 2023.


[I 4] Invited to co-conduct a workshop on "Design Thinking for Inclusive Innovation and Global Sustainability" at the AAAS Emerging Researchers National (ERN) Conference in STEM, at Washington DC, Feb 9-11, 2023.

[I 5] Invited webinar co-speaker along with Dr. Rob Myers (Director, MU Center for Regenerative Agriculture), on "Mighty Millets: The grain of the year's underutilized potential" for the Society for Nutrition Education and Behavior (SNEB). 

2022

[I 6] Invited panelist, Upcycling of Food Waste to create Circular Economy. FAO Science & Innovation Forum 2022, Oct 12, 2022.

[I 7] Invited speaker, Creating circular economy from food loss and waste. IFT St. Louis Section October Meeting. Oct 4, 2022.

[I 8] Invited panelist, Combatting the Climate Crisis: Food Security and Sustainability. Hosted by the International Organization for Migration (IOM) – UN Migration and the US Department of State (DOS) – Office of Global Partnerships, Aug 9, 2022.

[I 9] Invited panelist, Intersection of Academic Innovation and the Arts Panel, National Academy of Inventors (NAI) 11th Annual Meeting, June 14th-15th, 2022 in Phoenix, AZ

[I 10] Invited talk on, Imagine a Zero Hunger World, California Agriculture and Food Enterprise (CAFÉ) at the University of California, Riverside, CAFÉ Seminar Series. Feb 23, 2022.

[I 11]  Invited Distinguished Guest Lecture on, Sustainable Food & Nutrition Security at the Department of Food Process Engineering, Agricultural Engineering College and Research Institute, Tamil Nadu Agricultural University (TNAU), India. Feb 2, 2022.

[I 12] Invited International panelist for Margadarshi Webinar Series: Linking Food Security & Sustainable Nutrition, at the School of Engineering, Amrita Vishwa Vidyapeetham (University), India. Jan 11, 2022.   

 

2021

[I 13]     Invited to deliver a talk on "Sustainable Development Goals for Innovations at HBCUs" organized by American Association for the Advancement of Science (AAAS) – Historically Black Colleges and Universities (HBCU) in partnership with the National Science Foundation (NSF), Aug 2021.  

[I 14]     Invited to deliver a lightning talk on "Imagine a Zero Hunger World", NSF Convergence Accelerator 2021. May 17, 2021.

[I 15]     Invited to attend 2021 WHO/Cochrane/Cornell Summer, Institute for Systematic Reviews in Nutrition for Global Policy, Summer 2021.

[I 16]      Kiruba Krishnaswamy. Female engineers addressing global challenges towards resilient food systems. Society of Women
Engineers (SWE). University of Tulsa, Oklahoma. April 2, 2021.

2020

 

[I 17]     Kiruba Krishnaswamy. Micronutrient Fortification of Soy Products from High Oleic Soybean: Food Innovations. Soybean 360: Agro-Processing in Sub- Saharan Africa. International Symposium on Soybean Processing. American Oil Chemists' Society (AOCS), Dec 9th, 2020.

[I 18]      Kiruba Krishnaswamy. Sustainable Food Process Engineering to address food and nutrition security- Post-COVID Era. International Virtual Conference on Recent Trends in Food Process Engineering Sector. SRM University, India & Association of Food Scientists & Technologists (AFST), Dec 11th, 2020. 

[I 19]      Kiruba Krishnaswamy. Food Innovation Technologies to Address Hidden Hunger. CAFNR Research Council Seminar Series. Dec 17th, 2020.   

[I 20]      Kiruba Krishnaswamy, Future Food Systems Innovation: post-COVID era. Indian Institute of Plantation Management (IIMP), Bangalore. May 22, 2020

 

2019

[I 21]      Symposium Chair (moderator & presenter), IFT International Division, "UN Sustainable Development Goal 2: Achieving Zero Hunger by reducing food waste, improving food security and developing innovations in food science" 2019.

[I 22]      Invited to the Saving Lives at Birth: Accelerator (SL@B Innovators) forum in Nairobi, Kenya (2018) and Duke University (2019), funded by USAID, UKaid, Grand Challenges Canada, Bill & Melinda Gates Foundation, Norad, KOICA, Duke Global Health & Venture
Well.                                                                                                                 

[I 23]     Symposium Chair (moderator & presenter), "Food Engineering" at Institute of Biological Engineering (IBE) Annual Conference, St. Louis, 2019.                                                                                                               

 

2018

[I 24]      Kiruba Krishnaswamy. A sustainable nanotechnology-based delivery system for micronutrients: to address hidden hunger, International Symposium on Global Engineering at XXIX Interamerican Congress of Chemical Engineering, incorporating the 68th Canadian Chemical Engineering Conference, Oct 30th, 2018.          

[I 25]     Organized (moderator & presenter), the first UN Sustainable Development Goals (SDGs) workshop and World Food Day 2018 celebrations at the University of Missouri, Columbia 2018.                                   

2017

[I 26]     Kiruba Krishnaswamy. Food Fortification for Improved Nutrition. Centre for Global Engineering (CGEN), CEGN Research Day. March 17, 2017, University of Toronto.

2016

[I 27]     Kiruba Krishnaswamy. Food Fortification: an effective approach to improve global health. Engineering World Health (EWH)
Symposium. Feb 22, 2016, University of Toronto.

Innovation & Judging Panels

·   Judge, IFT International Division Graduate Student Oral Competition in honor of George F. Stewart and Malcolm C. Bourne – 2020, 2021, 2022, 2023

·   Judge, IFT Excellence in Leadership Award – 2019, 2020, 2021               

·   Judge, IFT Sustainable Food Systems Division Graduate Student Oral Competition– 2022, 2023 (moderator)

·   Food Systems Hero, 2021 Food Systems Summit                                            

·   Judge, Missouri Youth Institute & World Food Prize – 2019, 2020, 2021

·   Expert panel – Global Youth Institute, World Food Prize – Oct 2019 (along with World Food Prize Laureate (Dr. Bouis) and 10 young high school students from different parts of the world to provide feedback on the global challenges projects in different countries they selected for their project. We discussed technology, policy, and the importance of inclusion and diversity of thoughts in solving grand challenges.

·   Organized the first UN Sustainable Development Goals (SDGs) workshop and World Food Day 2018 celebrations at the University of Missouri, Sep-Oct, 2018

·   Case Advisor/ Mentor, 2018 Toronto Thinks Global Health Case Competition, Dalla Lana School of Public Health, UofT, Jan 2018. UofT team I mentored, won 2nd place competing with 24 other teams from Ontario. This team represented UofT at the 2018 International Emory Global Health VIDEO Case Competition in March 2018.   

·   Moderator, Global Ideas Institute's first-ever panel on Food Security. Munk School of Global Affairs, UofT, Jan 2018  

·   Expert panel member, UofT Science & Engineering Engagement – Food Evolution Documentary, Jan 2018

·   Initiated, Mentored, and Organized the First Food Security Ideathon (2017) at UofT                         

·   Student Design Competition Judge, (CAFE) Canadian Association of Food Engineers, 2017. UofT

 

·   Judging panelist, Global Health Idea-Thon, Engineering World Health Idea-Thon 2016. UofT